We're moving!
Opening June 1st, 2022 at our new location:
132 Mayo Rd Edgewater MD 21037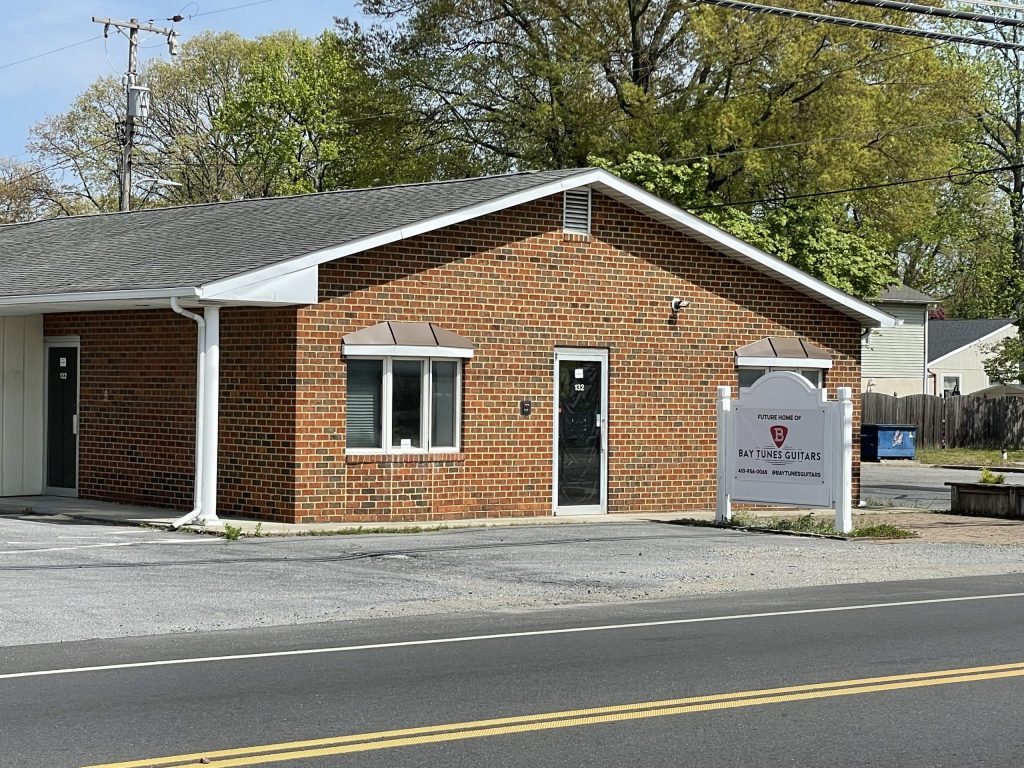 We are so excited for the next chapter of Bay Tunes Guitars.  The new location is a stand alone building and will feature an expanded showroom with a dedicated acoustic area, dramatically expanded lesson rooms, plenty of parking, and a refreshed view of our carefully curated inventory.  Only 1/2 of a mile from our current store at Lee Airpark, the new store will open on June 1st, 2022.  We look forward to welcoming you into the coolest new guitar shop in the area.
-the Bay Tunes team