FILLMORE 50
Vintage tone from an all new Boogie!
Any new release from Boogie is exciting.  It is even more exciting when introducing an all-new series!  Welcome, Fillmore 50.  This is a vintage voiced amp that brings  softly clipped to saturated tones in a simple 2 channel, 3 mode platform.  The Fillmore 50 is available in combo or head and cab versions arriving at Bay Tunes in August 2018!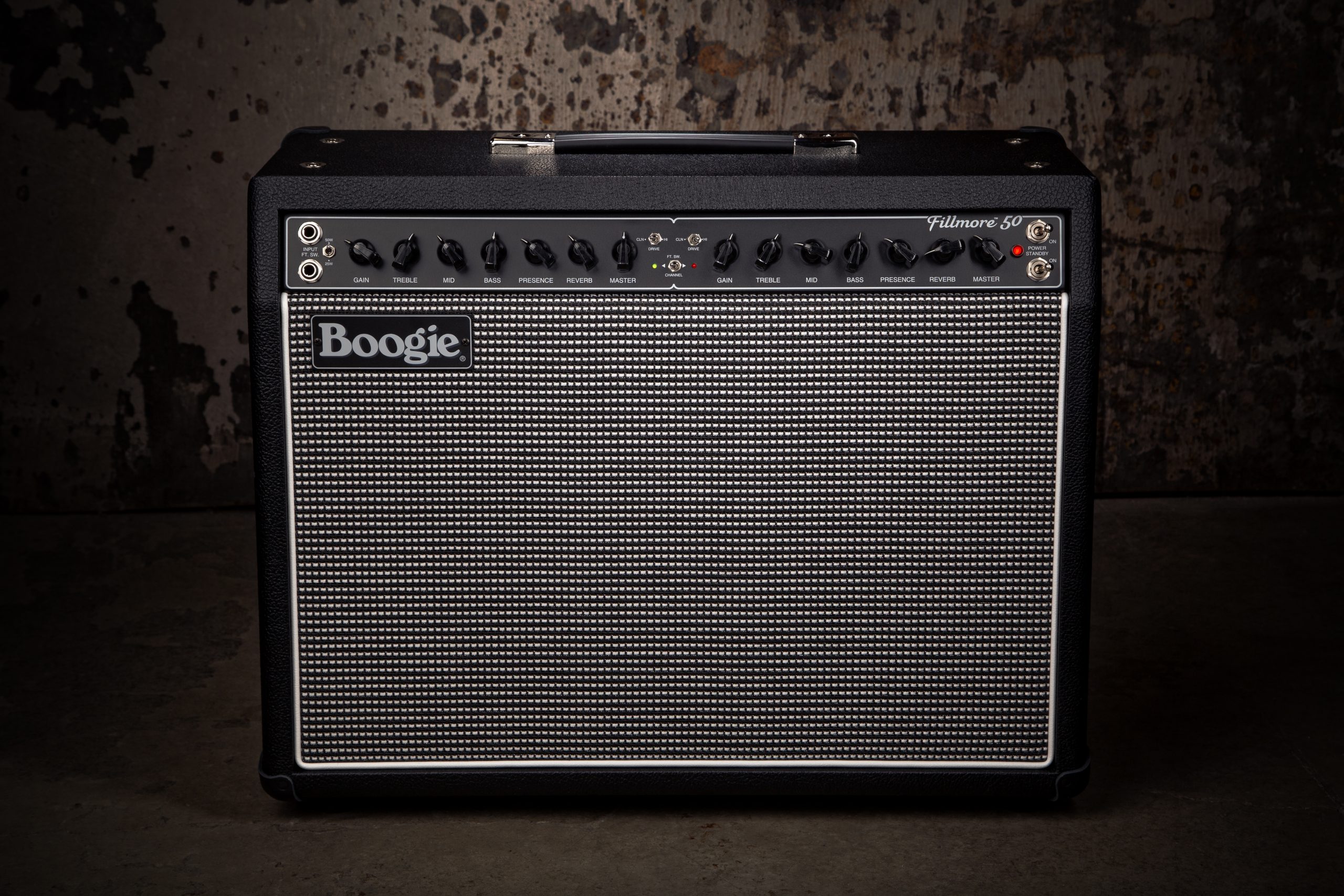 Based on a circuit that pre-dates Mesa's coveted Mark I platform, the Fillmore 50 is serving up the 'about-to-explode' tones that defined early overdriven guitar.  2 fully independent, foot switchable channels each with 3-mode channel cloning.  Clean, Drive, & HI modes are offered up in each channel along with independent gain, treble, mid, bass, presence, reverb, and master controls.  Fillmore also features a tube-driven long-tank spring reverb.
Want to be notified when Fillmore is available? Just fill in here...
50 or 25 watts selectable
2 x Mesa 6L6 power tubes
2 channels / 3 modes
Ch 1 & 2: Clean, Drive, or HI
Reverb & FX Loop
Ch. 1/2 Footswitch
Silicon Diodes rectifier
5x Mesa 12AX7 preamp tubes
Class A/B Power with single global triode/pentode power switch
Combo Only: 1x 8ohm UK made Celestion Custom 90 Speaker


PRICING
Fillmore 50 Head: $1,499.00
Fillmore 50 1 x 12″ Combo: $1,699.00
1 x 12″ Fillmore 23″ Cabinet: $449.00
2 x 12″ Fillmore Cabinet: $669.00